You can message your client account team to provide updates, share documents, raise issues or ask any questions
Sending a message
From your Homepage, under 'Support resources' click 'Message [your client] Account team'.
Alternatively, from your Company Profile, navigate to the Account Management section, open the Direct Messages module and click 'Start new thread'.
Complete the message fields and upload any relevant documents, click 'Send message'. Your message will be sent to all members of your Client's team listed on the right hand side of your Company Profile.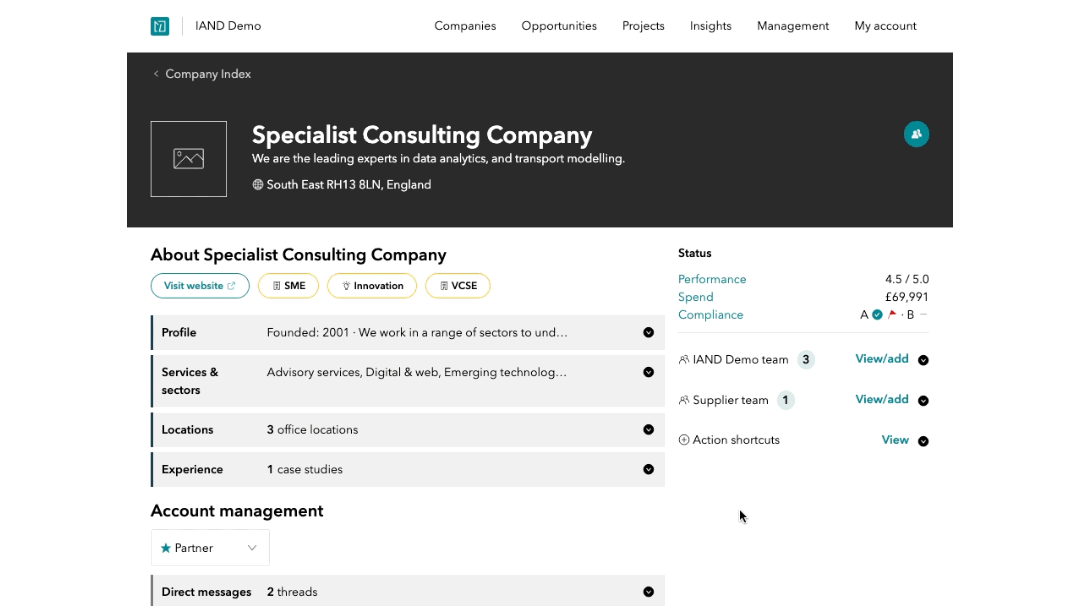 Responding to a message
You can respond to any message by clicking reply on the open message thread.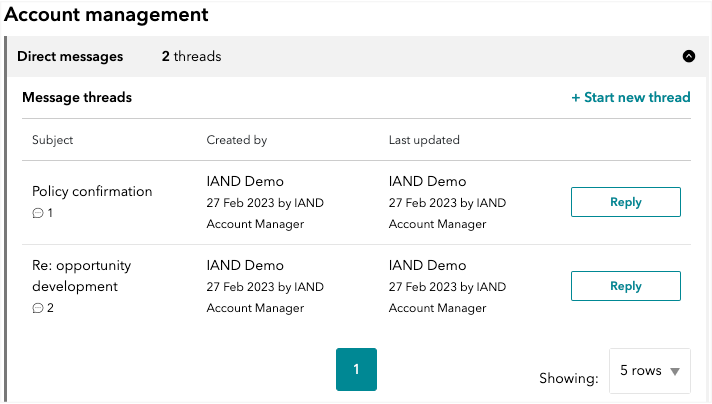 Closing out a thread
Once your update has been acknowledged or question answered, you can close out a messaging thread. Open the message and click 'Close thread' in the top right.