Use the messaging feature on your Company Page to drive collaboration with your client
You can direct message the client account team for your organisation to flag an issue/risk, prompt your clients to review your compliance information or organise a QBR.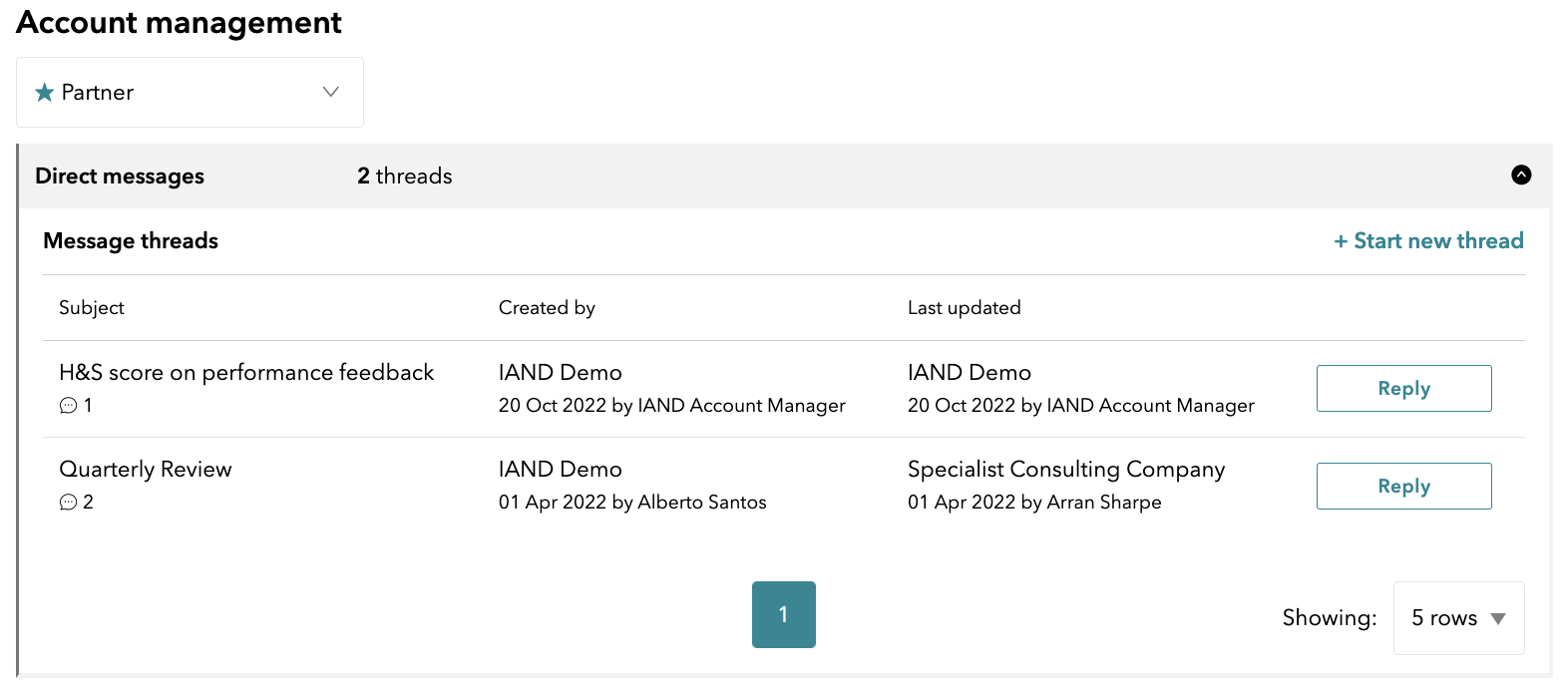 Navigate to the Account Management section, open the Direct Messages module and click 'Start new thread'. Once you've completed the message fields and uploaded any relevant documents click 'Send message'.
To close out a messaging thread, click into the message and 'Close thread' in the top right.