You are able to change the email associated with your user account. Email address changes are verified and require you to have access to your new email inbox.
Before you change your email address:
Make sure you have access to your new email inbox.
Client users - ensure your Super user is aware that you are changing your email as it may impact the data import process.
How to update your email address on IAND
1. In the navigation bar, hover over 'My Account' and click 'My profile'.
2. Next to 'Email address', click 'Update your email'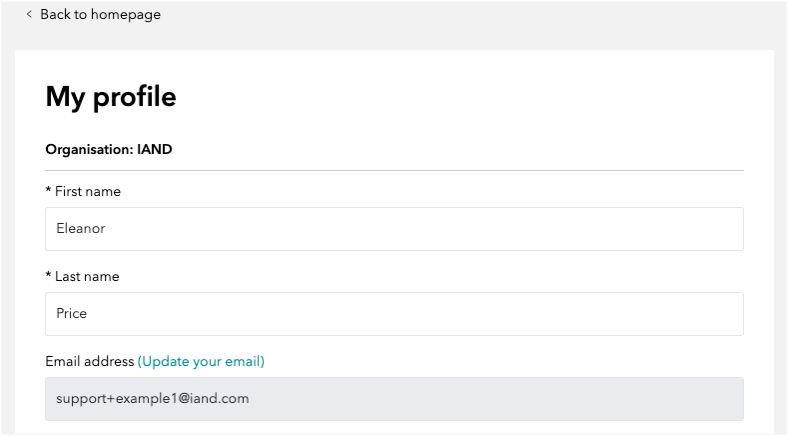 3. Fill in your new email address and enter your current password, then click the 'Update' button.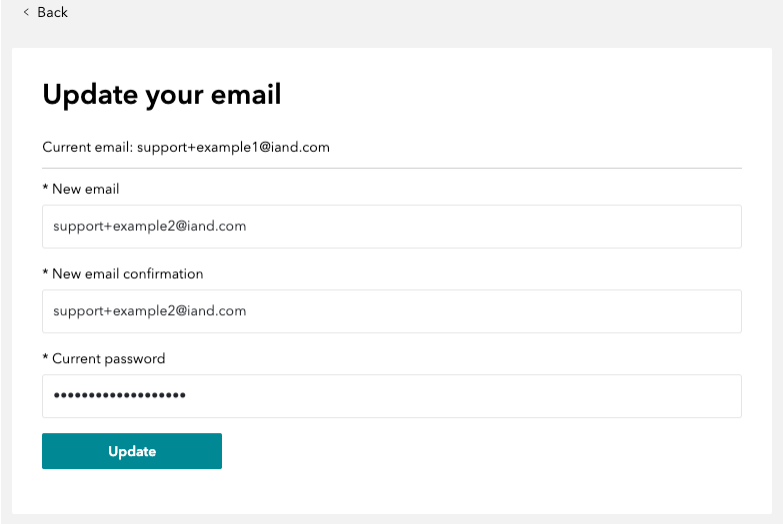 4. You will receive a confirmation email to your new email address. Click the link in this email to confirm your change of email address.
Note: If you do not click this email link to confirm, your email address will not change and you will continue to sign in using your original login details.

TIP! The link in the confirmation email expires after 24 hours, however, you can still follow these steps again in order to update your email address.