ESG IMPACT on IAND offers an enhanced suite of features on Carbon and Social Value, available on your Companies Index.
ESG IMPACT features enable you to:
Simplify the collection and management of ESG data.

Use Social Value to support sourcing decisions on the Company Index page.

See a snapshot of ESG IMPACT performance on each company's profile page.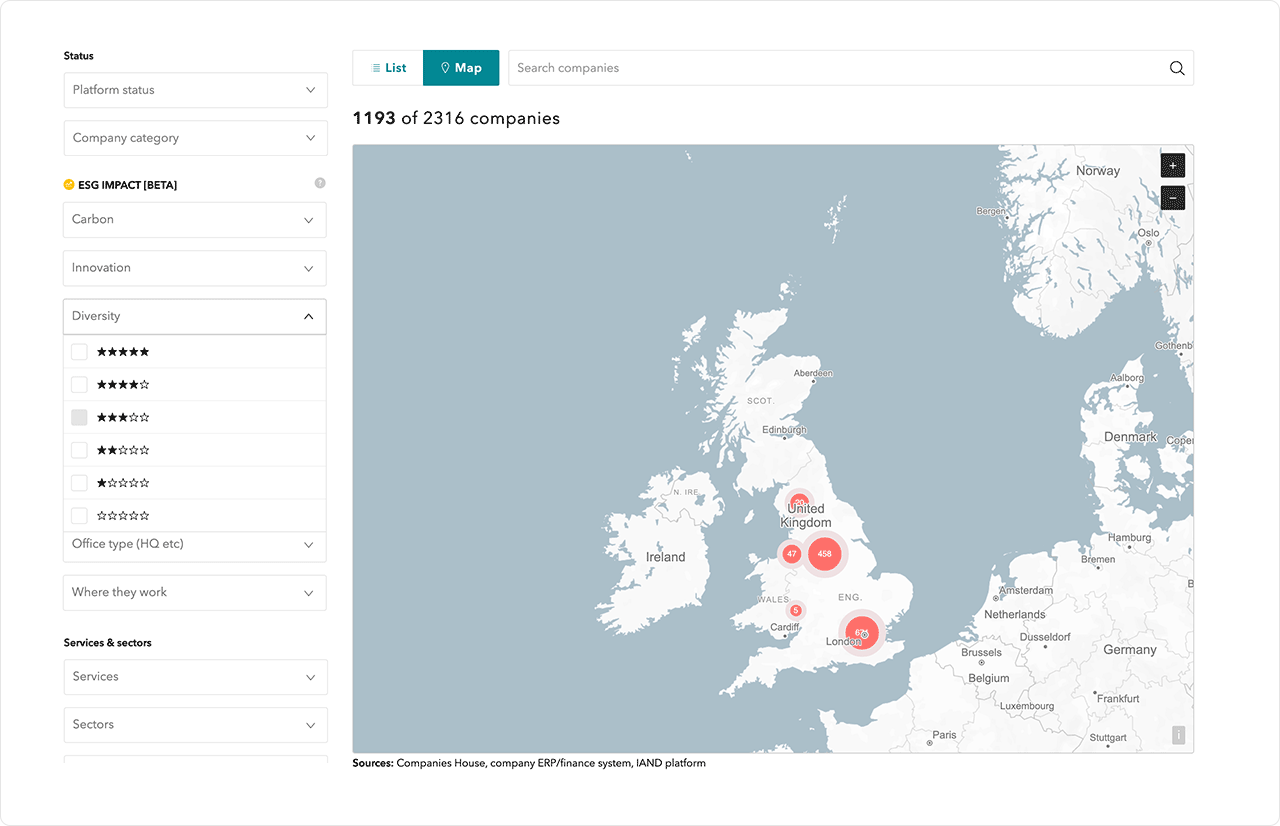 A step-by-step guide on how to use filters on the Companies Index can be found here.
Carbon
Regulations (PPN 06/21) require government departments, bodies and agencies to request their suppliers' Carbon Reduction Plans and ensure suppliers are committed and planning to achieve Net Zero.
IAND captures carbon impact and determines a supplier's rating according to the reduction in Scope 1 and 2 carbon emissions (tCO₂e) over time.
---

Innovation
Innovation is a core part of UK procurement regulations, as determined in PPN 06/20 and in the Green Paper for Procurement. IAND determines a supplier's innovation score by the amount of grant funding received and investments made in research and development projects.
---
Diversity
Diversity and inclusion are at the centre of innovation. IAND derives a company's diversity rating by capturing the percentage of women in the upper quartile pay grade at their company.
---
Organisation
UK procurement regulations (PPN 06/20) aim to make the the UK the best place to start and grow a business by requiring diverse and local supply chains. Knowing a supplier's company type and size empowers you to build a local supplier ecosystem and help companies scale-up. IAND derives the ESG IMPACT metrics for size and type from a company's headcount. Each company self-declares their VCSE status.
The supplier's headcount is required to create their overall rating on carbon and innovation and helps highlight the size category of their company.
Example supplier profile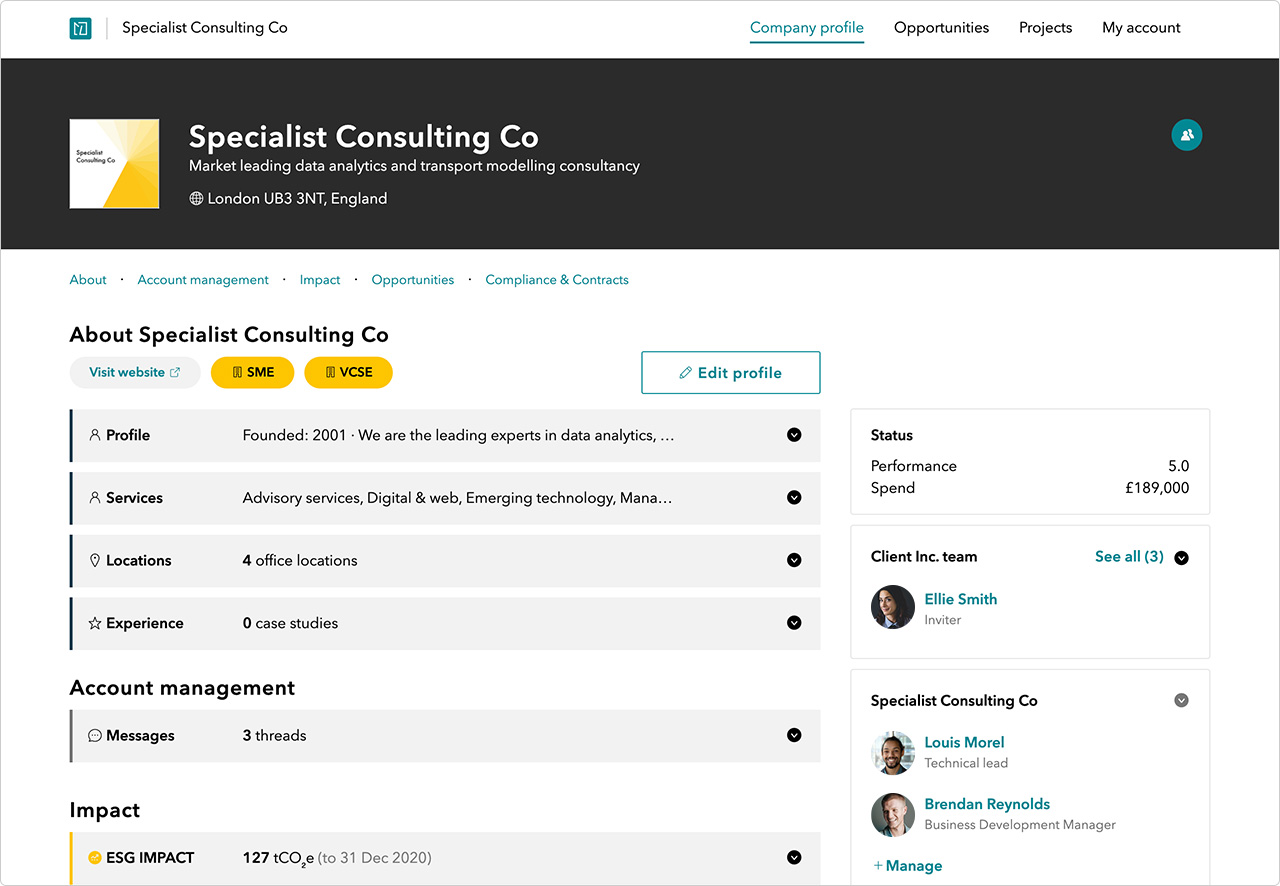 For more information on procurement regulations, read IAND's News & Insights article here.