See which suppliers haven't accepted your invite yet.
After you invite a supplier, you can check on the status of the pending invitation. Learn how to invite a new supplier in this guide.
Finding your pending invites
Hover over Companies in the navigation bar and select Pending invitations from the dropdown. You can also access this page from the link at the top of your Companies index, and from your Homepage.
This will take you to a dedicated table listing all supplier companies that are yet to accept an invitation from your organisation. You can see when they were invited and who the invitation went to.
If you need to remind your supplier
If you wish to remind your supplier of their invitation, or perhaps invite a different colleague from within the same supplier organisation, click 'Send reminder' from the table.
This will take you to a page where you can choose from two options:
Remind will send an email reminder to the original recipient
Send to another person will give you the option to send the invite to a different user, other than the original recipient (e.g. if you have a new point of contact) and add a custom message.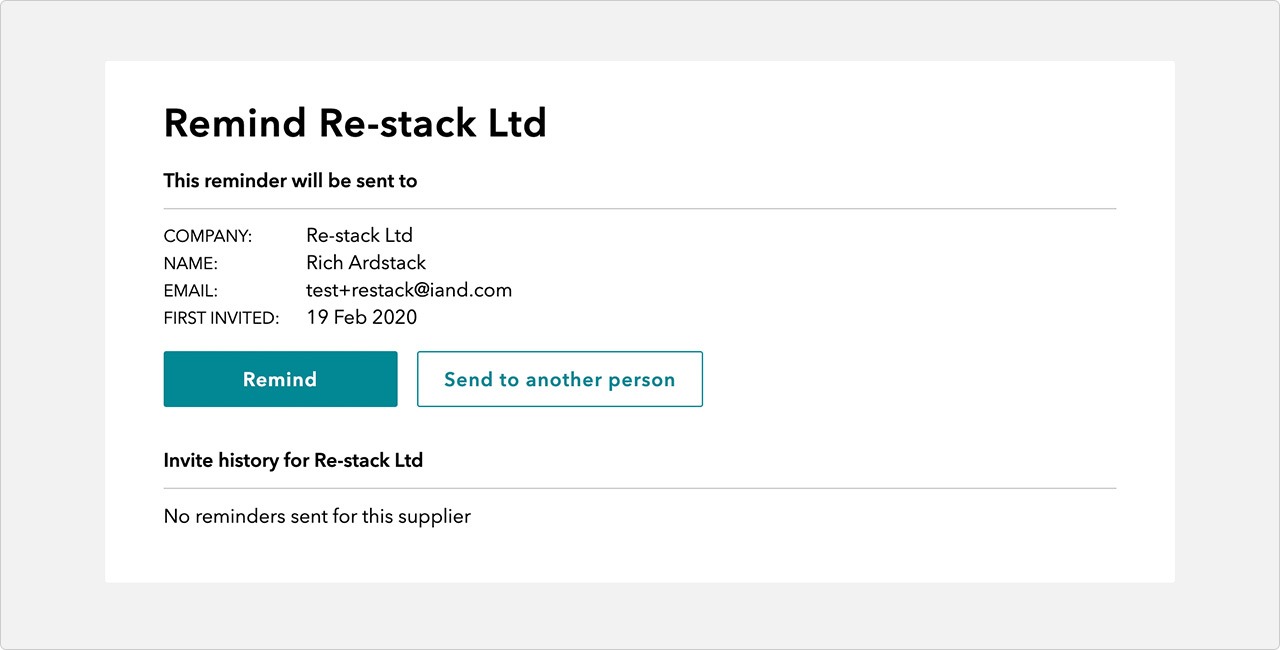 If you have any questions on how to check outstanding supplier invitations, please contact support@iand.com.