Keep your suppliers up-to-date, encourage profile completion, plan for meetings and manage actions.
Why message your suppliers on IAND?
The Direct Messaging feature enables you to send messages to a supplier team and for their team to message you. It keeps a log of discussions, so you have the full history of your relationship in one place. The feature could be used to organise account meetings, raise and close out issues/actions and to explore further opportunities to collaborate.
This article provides examples of how IAND Direct Messaging can support you in managing your relationships:
This article also shows you how to send a Direct Message to a supplier.
Organise account meetings
Prepare for account meetings with your suppliers and share relevant information and documents.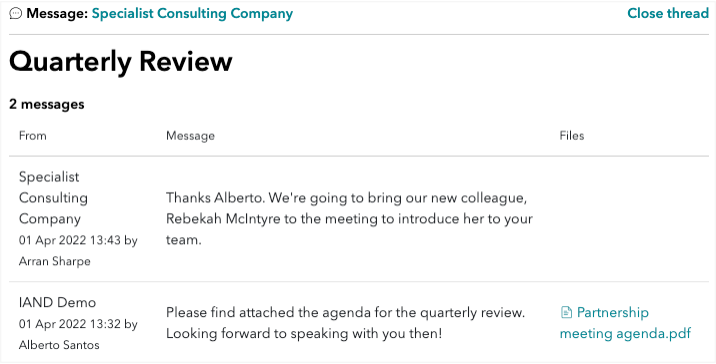 Raise and close out issues
The ability to close threads allows you to organise and close out issues that have been resolved, without losing the conversation history.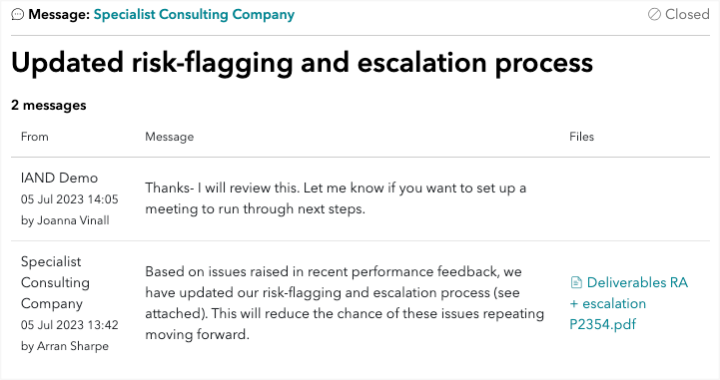 Request profile completion
Encourage suppliers to complete their Company Profile, gaining increased supply chain insight from supplier ESG and company information.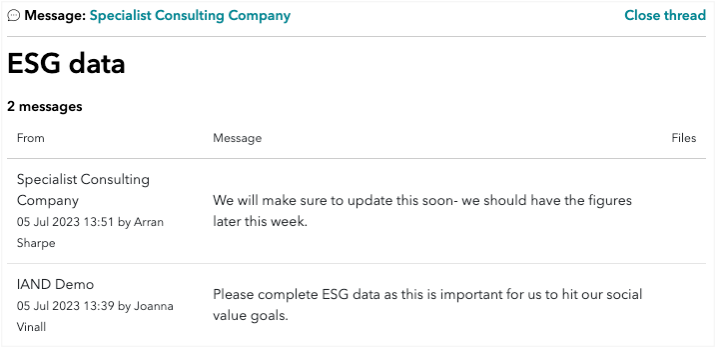 Explore further opportunities to collaborate
IAND makes it easier to identify and reach out to key approved suppliers. Send a Direct Message to explore further opportunities to collaborate- maximising your supply chain.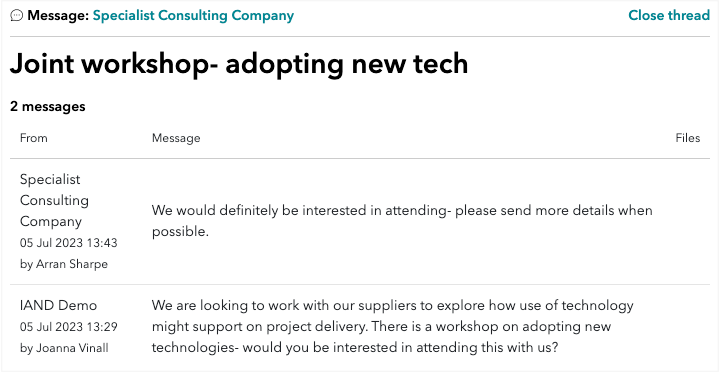 How to send a Direct Message to a supplier
Sending a message
1. From the supplier's Company Profile, navigate to the Account Management section, open the Direct Messages module and click 'Start new thread'.
2. Complete the message fields and upload any relevant documents, click 'Send message'. Your message will be sent to all members of your Supplier's team listed on the right hand side of their Company Profile.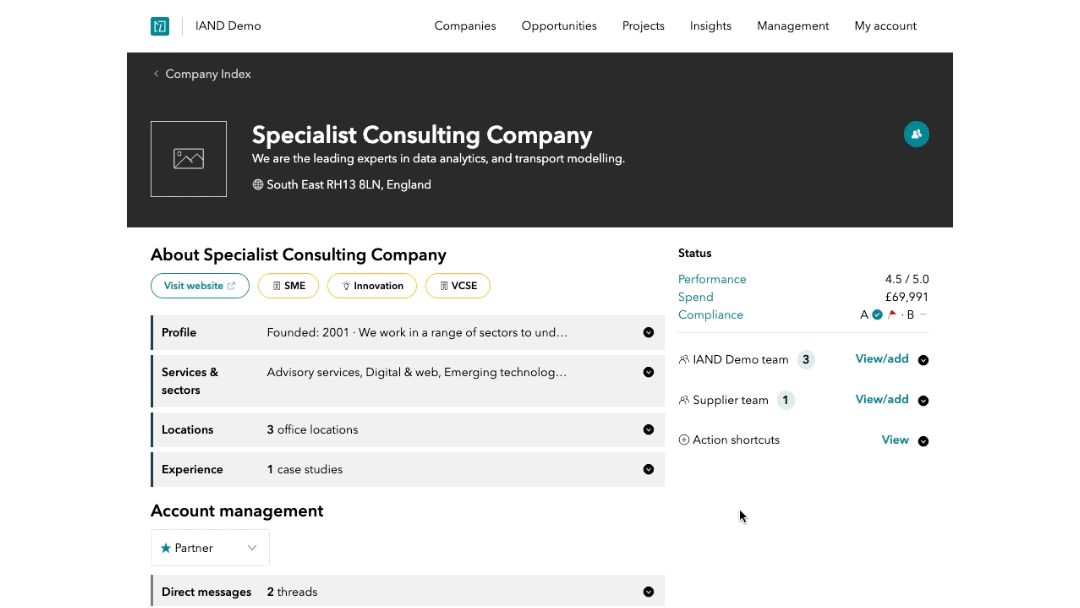 Responding to a message
You can respond to any message by clicking reply on the open message thread.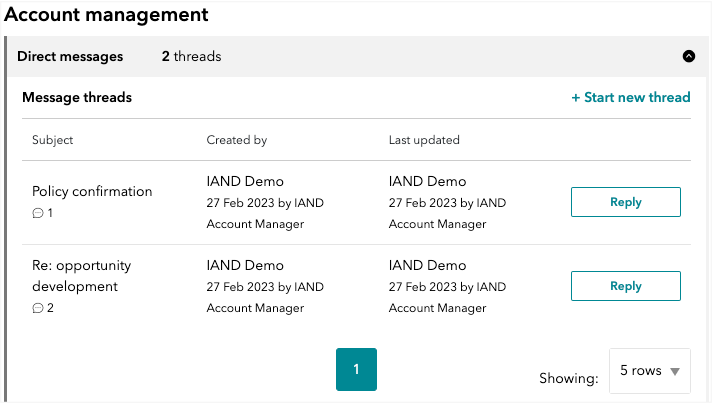 Closing out a thread
Once your update has been acknowledged, question answered, or issue resolved you can close out a messaging thread. Open the message and click 'Close thread' in the top right.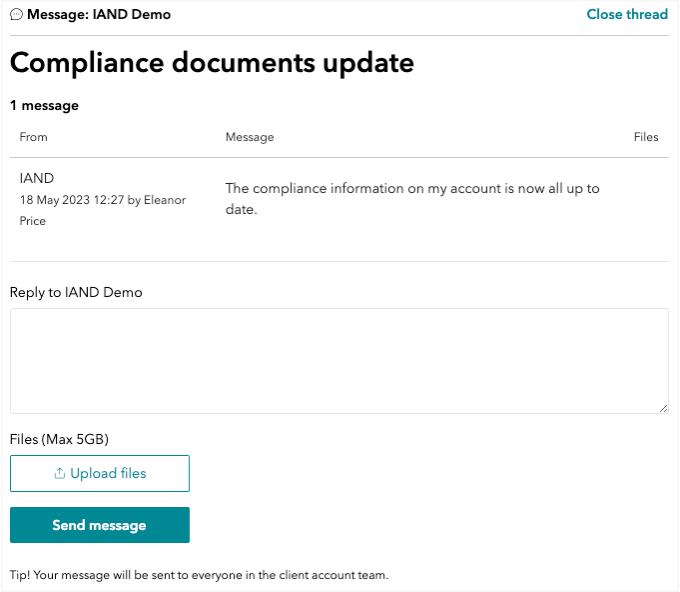 TIP! All you need to get started is for the supplier to be live on IAND (see this IAND Academy article for more on how to invite a supplier) and to add yourself to the client team (see this IAND Academy article).